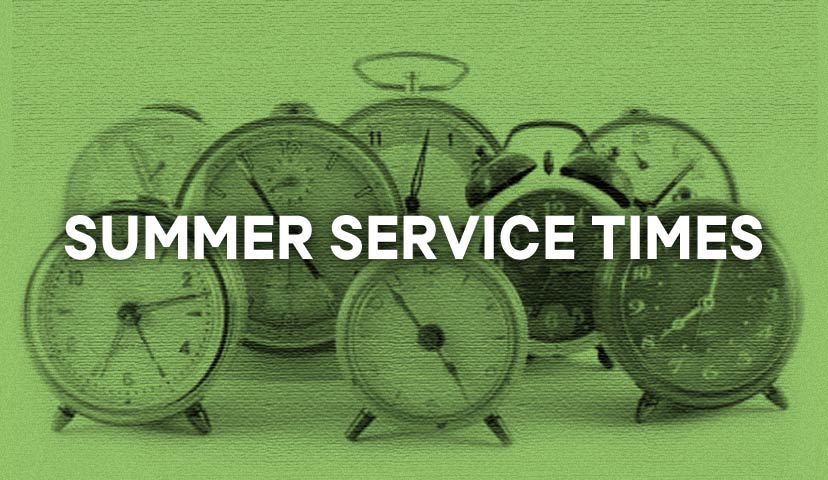 It's that time of year again!
Our Highland Park site (9602-92 Ave) has only one service at 10am for the summer months (From Father's Day until the Sunday after Labour Day: June 18 – Sep. 10, 2017).
Regular service times of 9:00am and 11:00am with programs for children resume the Sunday after the Labour Day weekend.
Our Mission Heights site (8321 Mission heights Dr.) continues to gather for worship at 10am throughout the year, however regular children's programs take a break for the summer and resume the week after Labour Day.
Our Eastside Site (meeting at 10318-92St) will continue to gather on Sunday nights for a potluck service starting at 6pm.
Watch for more information about our regular programming and Sunday gatherings resuming soon!